This post may contain affiliate links
I love the holidays, and we all do but here is the thing – the holidays come with a mountain of expenditure. Everything is costly, from gifts to traveling to shopping for the family.
If you are not careful during the holiday season, you may end up starting your new year off with a heap of holiday debts. I don't want that to happen, Definitely NOT!
Must Read Related articles
Secrets leaked-how to get things cheaper on Amazon shopping this Christmas
useful gifts to give to your friend this Christmas
40 ideas how to make extra money in 2018
10 Genius Money Saving Tips to use when shopping online.
As we roll into 2018, I want you to start the year off fresh, and this time with less baggage. One way to reduce your spending is to simply watch and track your finances when shopping this season.
Do your best to save money while shopping more so in this season. If you are keen, most shops and websites will offer discounts, which you will miss unless you have created alerts for them.
But since I want the best for you this holiday season I have gathered 5 tips that will help you save money and even better – some will earn a bit more cash on the side.
If you apply all 5 of these money-saving tips this holiday season come January, you will be dancing for joy! Check out these tips and make use of them.
 1.Use Discounted Gift Cards to shop online
With websites like raise.com and zeek.com, you can buy discounted gifts cards.
For example, you may be able to buy gift cards for some of your favorite retailers with a spending value of $ 100 for only $ 85.That's a massive saving of 15 %.
So before your next purchase online go and have a look at raise.com or zeek.com to see if there's a discounted gift card available there for the retailer that you want to shop with.  You may be able to save a huge amount.
In addition, you can sell your unwanted gift cards at the same sites.
Click here to Sign up at raise.com (INTERNATIONAL)
Click here to Sign up at zeek.com, (UK ONLY)
Sign up for free Paribus.com
Paribus is free service that watches for you when prices drop at stores that you have shopped at. Paribus then claims the price difference on your behalf and lets you keep 100% of the money saved.
For example, if you bought an item at $50 in April, then the prices drop on the same Item in May to $45, Paribus will claim the $5 difference and alert you when the refund is ready for your collection.
Sign up free for Paribus here.
3.Shop Through a Cash-Back Site
The number one recommended way to save money whilst shopping is by making your purchases through 'cashback' sites.
How they work is that the 'cashback' sites partner with big retail stores to offer you, as the consumer, a certain percentage of your shopping as 'cash back.' In this way, while you initially pay the full amount, you will then get some of the money back after making your purchases.
In practice, you can visit the 'cashback' site, and from within it, you can search for the shop you want to make your purchases at, and click the links. You will then be taken to the main website of the shop you chose to purchase at and from there; you will be able to do your shopping.
After a few days, when your shopping is delivered, you will then receive the agreed percentage off your shopping back as cash.
Some of number one recommended cash-back sites I have shopped with are: 
Sign up for Swagbucks here.(get $5 bonus for signing up using my link)
click here to sign up for Ebates 
4.Install Browser Add-ons
One important advantage of online shopping is the ability to quickly compare prices from different retailer shops.
By installing a browser extension on your computer, you can ensure that sites are selling the products you are searching for, can easily and quickly be compared, to ensure that you get the best deals.  This way you will never miss any deal.
To install them, all you need to do is sign up for each them, which takes around 2 minutes each, or 1 minute if you sign up for them via Facebook (that's what I prefer to do). Then you will need to confirm your email address;  log in to a website of your choice and search 'install browser extension' and there you go, DONE!
Some of the best money saving browser extensions are:
Spending just 5 MINUTES of your time installing browser extensions can save you heaps of money in the future.
Get paid  $36  for sharing your purchase history.
Do you love shopping on Amazon? If so, you might as well get paid for it!
With an app like 'Shop Tracker,' you will get paid $3 per month when you share your Amazon purchasing history with them, i.e., an extra $36/year. No hassle, no stress.
All you need to do is:
Register for free with the Shop Tracker app by clicking this link here.
Registration takes 2-3 minutes, simply enter your name, date of birth, and gender.
Once the app is installed, log into your Amazon account. Within 48 hours, you will get a Visa code. You will then automatically earn $3 for registration within 48 hours.
The Shop Tracker app is legitimate and is part of the Harris Poll Online survey panel, a survey site with a strong reputation in the US.
As long as you have the app installed, you will receive $3 per month, for free. No hustle.
Sign up today and connect your account.
Use Groupon
Groupon is a popular online shopping site that offers daily deals at great discounts. I am talking about mega deals going for around 75% off the original price.
Groupon discounts are more common in retail stores like Macy's, Walmart, Target, John Lewis, Debenhams, Argos, etc. They have deals for almost everything from spas, theatre, and restaurants to getting a great price on your next haircut!
The thing with Groupon is that the deals come and go, they expire quickly so why not look up these deals right now, and I mean it, they are definitely worth checking up anytime you want to shop for something online.
If I could provide you with some recommendations, I would suggest to first sign up for Groupon.com in your city. Second, always keep checking back to see if the item or event you want to go to is featured.
Groupon has so many deals to save you money.
Check out all the deals here and see what will suit you in saving some money this Christmas.
Don't Wait Until the Last Minute.
Waiting until last minute to do your holiday shopping can be a total mess!
It can hurt your budget as you will be in a hurry to shop and most likely you will not find what you are looking for and so you'll end up buying an alternative gift, which means you will spend more money!
This reminds me also if you leave it until the last minute, you may also be paying higher shipping costs in order to receive Christmas gifts in time for the holidays.
So if you do your shopping earlier in the season, it will give you ample time to look for the exact gifts that you want, and you will even be able to compare prices where to get the best items at the lowest costs.
Start shopping now
Avoid Shipping Fees.
In such a high season, it is best that you escape shipping fees.
Since there may be lots of gifts and your favorite household items that you might be interested in buying online.
I would say if you are serious about saving money this holiday season, then I recommend that you sign up for free Amazon Prime trial and be guaranteed free delivery along with special discounted prices.
After 30 days your FREE trial will run out, you can choose to cancel your account or keep using it. It entirely depends on what you are looking for at the time.
ADVANTAGES OF AMAZON PRIME ARE:
1. Free two-day shipping and for some locations, you can have same day delivery.
2. Currently, in select cities with Amazon Prime Now, you can get 1-2 hour delivery when you shop for household items and any other everyday essentials.
3. As a Prime member, you will also get to watch thousands of popular movies and TV shows at no extra cost.
Of which you can even watch on your TV, computer, tablet, or mobile device. What's even better is that you can stream online or download for offline watching.
4. Also as a Prime member, you get to stream over 2 million songs ad-free, and also take your music anywhere with offline listening.
5.Prime members with children also save 20% off both diapers and baby food when they have 5 or more subscriptions arriving.
Try Amazon Prime 30-Day Free Trial
Take surveys and get cash on gift cards.
Some companies will simply pay you in gift cards from big retail stores when you share your opinions about certain products. Best of all, you get to keep the products! Or they ask you to share your opinion about products that you have used before.
Some of the best-paying sites are:
My Points
HarrisPoll Online.
sign up here for Harris Poll Online
PineCone Research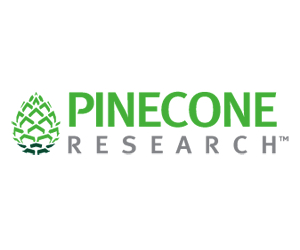 sign up here for PineCone Research
MySurvey
MySurvey (Click this if you're using mobile)
MySurvey (Click this if you're using desktop)
Inbox Dollars and Inbox Pounds
Sign up for inbox dollars here (US Residents)  and inbox pounds here(UK residents)
Final thoughts on Money saving tips
As I wrap up on- money saving tips I would suggest that you sign up for at least 5 of them now and see what offers they have. As some offers come and go very fast. You have less than two weeks before Christmas arrives, so let these apps and websites help you save money this holiday season!
You can also save this pin to Pinterest for future reference
Share on Facebook 
Christmas gifts ideas
10 budget-friendly gift ideas your friend actually want this Christmas.
10 useful gifts ideas that will make your dog/cat happy over holidays.
Genius Tips how to get things twice cheaper this holiday on Amazon.
10 unique ideas to make extra income online in 2018 
More On Make & Save money Hacks
10 Sneaky ways to get things cheaper on our Amazon shopping.
10 ways to make money online (no qualifications needed)
6 Easy download mobile Apps that will help make money right now.
3-minutes sign up App that will save you money on everything you can think of.
10+ practical ways to save money even when on a tight budget.
10+ proven tips to save money on your supermarket shopping.